Liverpool has a prominent and celebrated orthopaedic history and has produced a number of famed surgeons. Its status as a world leader in orthopaedic surgery was cemented with the establishment of the MCh (Orth), a forerunner of the FRCS (Orth), in 1926. The MCh (Orth) was synonymous with University of Liverpool – it's first gold medal winner was Sir Reginald Watson-Jones.
Hugh Owen Thomas (1834-1891)
'The Father of Orthopaedic Surgery'
Hugh Owen Thomas, born to a family of bone setters, trained in Edinburgh, London and Paris before returning to Liverpool and establishing a practice at 11 Nelson Street. He developed the busiest practice of fracture management in the country and wrote extensively on fractures and dislocations. A devoted clinician, he took only 6 days leave in 30 years! He left a legacy of excellence and a number of devices that still bear his name, most famously the 'Thomas Splint'. No other pioneer contributed so much in establishing the fundamental principles of orthopaedic surgery.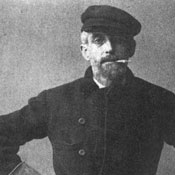 Sir Robert Jones (1857-1933)
Robert Jones was the nephew of Hugh Owen Thomas, served his apprenticeship under his uncle. A renowned surgeon and enthusiastic teacher, he helped establish Liverpool as a centre of orthopaedic excellence. His marathon 30 patient operating lists would become the stuff of legend. He helped create the BOA and the ISOS, and his use of the Thomas splints in the treatment of femoral fractures in the First World War saved numerous lives. The eponymous Jones fracture bears his name.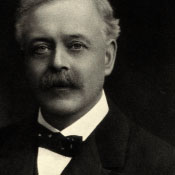 Thomas Porter McMurray (1888-1949)
Thomas Porter McMurray was house surgeon to Sir Robert Jones in 1910. He succeeded his mentor as director of Orthopaedic studies and latter became Liverpool's first professor of orthopaedics in 1938. He was president of the BMA and Liverpool Medical Institute. McMurray's dexterity as an operator was renowned, as was his teaching. He established the MCh (Orth) in 1926 and taught the world over before his death in 1949. McMurray could reputedly perform an open menisectomy in 5 minutes.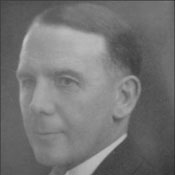 Sir Reginald Watson-Jones (1902-1972)
Reginald Watson-Jones was appointed honorary assistant surgeon to Sir Robert Jones in 1926. This was the same year he was awarded the MCh (Orth) gold medal, aged 24. He was instrumental in founding the Journal of Bone and Joint Surgery in 1948, serving as editor from its first edition until his death in 1972. Again, an active teacher in Liverpool, Watson-Jones established instructional courses on fractures at Liverpool Royal Infirmary. He was president of the BOA and Orthopaedic surgeon to King George VI.
Bryan McFarland (1900-1963)
Bryan McFarland was professor of Orthopaedic surgery at Liverpool andd continued the MCh (Orth) with vigour; a degree that he himself had been one of the first four candidates to achieve. He established the Liverpool Orthopaedic Circle in 1944 and he was also a founding member of the JBJS (Br). A personable and approachable teacher, he was a true son of Liverpool, attending Wallasey Grammar before completing his training in Liverpool.
Robert Roaf (1913-2007)
Robert Roaf was appointed professor of Orthopaedics in Liverpool in 1963. He was one of the world's leading spinal surgeons. He also travelled extensively and was one of the last two known British pre-war Himalayan climbers. He was a great thinker and philosopher and held in the greatest of respect by much of the medical world. His teaching was often complex and his insights were sometimes too deep for some to follow. When asked about his new method of operating through the chest to correct spinal deformities (a technique that took years to be accepted, but is now recognised as a standard procedure worldwide), Roaf commented, "Heretical views, especially in medicine, are never welcome."
Noel Chavasse (1884-1917)
Noel Chavasse trained in Orthopaedic Surgery at Liverpool Southern under Sir Robert Jones and is one of only three people to be awarded a Victoria Cross twice. He also represented Great Britain at the 1908 Olympic Games. He died in 1917 of wounds resulting from an act of heroism at Passchendaele, an act for which he was awarded a second Victoria Cross.